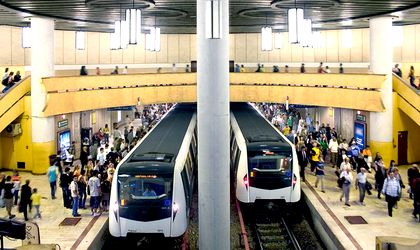 Dumitru Sodulescu has been appointed as the new general director of Metrorex, the operator of the subway network in Bucharest.
Sodulescu is replacing Ion Constantinescu, whose mandate expires on March 3. He will hold this interim role for four months.
The new head of Metrorex was named by the company's board of administration based on the legislation regarding corporate governance.
The executive is an engineer and a graduate of the Mechanics Faculty within the Politechnics Institute. He has experience in the energy and investment fields. Sodulescu has held top management positions in several private companies.