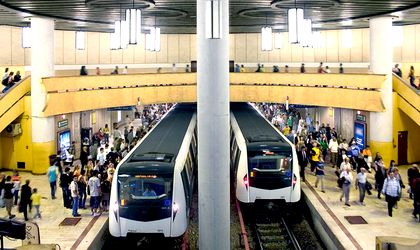 Metrorex, the state-owned company that administrates the subway network in Bucharest, estimates losses of RON 95.3 million in 2018 and overall revenues of RON 1.73 billion, according to the Profit and Loss account published by the main shareholder, the Transports Ministry.
The balance sheet for 2017 hasn't been closed yet, but according to the adjusted budget for 2017, Metrorex estimates revenues of RON 1.73 billion and zero profit for 2017.
Also, the company plans investments of RON 805.8 million for this year.
The overall planned expenses are RON 1.83 billion, out of which the expenses with personnel amount to RON 468.7 million.
The company has 4,600 employees.
"The expenses with salaries increased by RON 427.4 million due to their "adjustments for 2018 based on an increase in salary and/or based on the increase in the number of employees in 2017 and the changes in legal framework regarding the mandatory social contributions," says the draft.