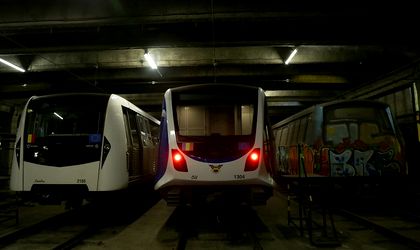 The fifth line subway from Drumul Taberei neighbourhood to the center of the city will be opened in the middle of 2018, and the works on sixth line from the center to Henri Coanda Airport will start at the end of 2017, said on Wednesday, Marin Aldea, the general director of Metrorex.
"For the fifth line we have the base structure finished on 91-92 percent, the completion works on 32-35 percent, but there are stations were we have finished works of 70-80 percent, such as Orizont station, Favorit and Drumul Taberei 34. We aim for the end of the first quarter of 2018, for the fifth line to be operational," said Aldea.
"The sixth line to airport will be finished within 48 months since the works start, as it's written in the feasibility study. The term is established by specialists and consultants," added Aldea.
On the other hand, currently there are still discussion with the consultant's representatives on the modernization of the transport system on the second line.