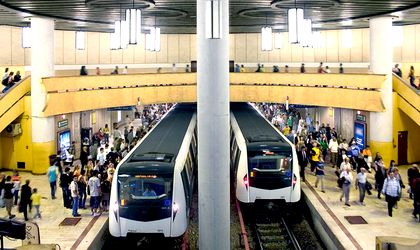 Metrorex will close 11 subway stations during July-September for seven days as part of a modernization program for the ticketing and access systems.
The following closures are planned: Pipera: July 15-21, Constantin Brancoveanu: July 22-28, Aurel Vlaicu: July 29 iulie- August 4, Piata Victoriei II : August 5 august- 11, Basarab 1: August 12-18, Tineretului: August 19-25, Dimitrie Leonida: August 26 — September 1, Aparatorii Patriei: September 2-8 Costin Georgian: September 9 — 15, Berceni: September— 22, Pantelimon: September 2 — 29.
Until now, the company has upgraded the stations Republica, Titan, Nicolae Grigorescu. There are ongoing works at Izvor, Timpuri Noi, Dristor 1, Stefan cel Mare and Piata Muncii and from May 24, Metrorex will modernize the access to stations Crangasi, Petrache Poenaru, Grozavesti from line 2 and Lujerului from line 3.