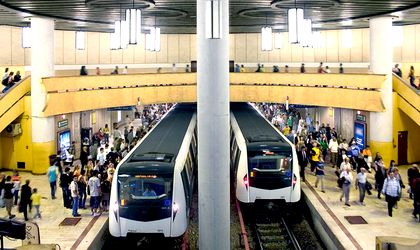 Metrorex announced that between July 19- August 29 the company will start the modernization work of taxation installations on 21 access points at 11 subway stations. The Autonomous Office of Bucharest Transport (RATB) also announced that it will provide 9  bus lines from the subway stations that will be closed to the stations on the same main subway road.
The subway stations that will be closed for modernization works are: Pipera, Aurel Vlaicu, Dimitrie Leonida, Berceni, Costin Georgian, Pantelimon, Tineretului, Aparatorii Patriei, Constantin Brancoveanu, and the circulation interval of commutation bus lines will of approximately 2-3 minutes during work days, respectively 3-4 minutes on holidays, according to News.ro.
Metrorex says that the works will take place in stages. According to the operator, until now were finished the modernization works on 42 access points from 20 stations.