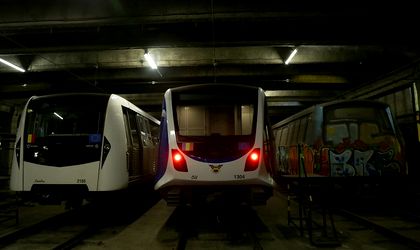 Metrorex has assigned a 12 months' contract for energy supply worth RON 46.8 million (EUR 10.3 million) to insolvent Hidroelectrica, according to the Electronic System for Public Acquisitions (SEAP).
The price does not include VAT and is lower than the initial estimates of RON 56.1 million, the criteria for awarding the contract being the lowest price. Metrorex received an offer from six other companies, including Arelco Power, CEZ Vanzare, Electrica Furnizare, Tinmar Energy, Enel Energie and RWE Energie.
Hidroelectrica will distribute 170,000 MWh to Metrorex between July 2016 and June 2017.
The energy supplier registered a turnover of RON 1.29 billion (EUR 286.3 million) over the first five month of the year, an 18 percent slowdown as compared to the same period of 2015. At the same time, the company posted a lower profit over the first five month of the year, which amounted to RON 560 million (as compared to RON 635 million during the same period of 2015).
Hidroelectrica has been insolvent since February 2014 and was supposed to exit insolvency on June 8, but the action was postponed.
The Metrorex net turnover grew last year by about 7.8 percent to RON 567.6 million, on the back of revenue increase by almost 8.2 percent due to higher subsidy allocated to the company.
Natalia Martian