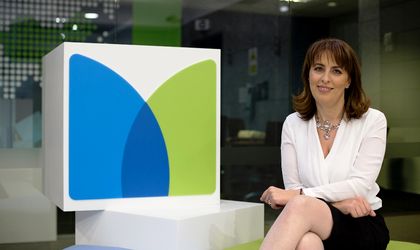 Insurance company Metropolitan Life announces the launch of the insurance 'As you want', a flexible product that is supposed to address the needs of each customer in a personalized way. 'As you want' provides access to a wide range of protection products for high control over unpredictable life events and also the possibility for the accumulation of savings for the future.
"The launch of As you want insurance is the natural answer to what consumers have said they wanted. This product is not only a powerful tool of protection but also an encouragement for us to be the 'designers' of our own lives, as we want – an approach through which Metropolitan Life redefines the concept of protection on the insurance market in Romania", says Carmina Dragomir, Metropolitan Life CEO.
This expansion of the company's portfolio takes place in a context where, according to a study conducted by Metropolitan Life, when purchasing life insurance, people's motivations are related to individual and family protection, protection against unforeseen expenses, saving for retirement, but also the peace of mind offered by a long-term protection plan.
'As you wish' insurance includes the payment by the company of an insured amount of up to RON 1 million in the unfortunate case of death of any cause of the policyholder. In case of permanent disability or fracture and burn injuries, the company provides a benefit of up to 500 percent of the insured amount, and for surgery due to accident or accident and illness, it offers the same benefit, which can go up to RON 35,000.
In case of hospitalization due to accident or accident and illness, the company offers up to RON 700 per day of hospitalization, starting on the first day. In the event of a serious illness, customers can benefit from an insured amount of up to RON 800,000, and with the Top Protect clause access to specialized treatment outside the country with refunds of up to EUR 1 million annually or up to EUR 2 million for life.
In addition to the insurance plan, policyholders can access Invest Plus's component, which allows the accumulation of savings for future plans, whether it is paying for university studies of children or obtaining an additional income at the retirement age.
Policyholders will have the ability to withdraw partial amounts from accounts when they need financial resources to complete certain plans. Already accumulated amounts can be transferred easily and quickly, and future insurance premiums can be easily targeted from one investment program to another.
However, it is not advised to withdraw money in the first five years of savings due to the redemption fees applicable, which are 100 percent for the first two years, 80% for the third year, 60 percent for the fourth year, 30 percent for the fifth year, 15 percent for the sixth year and 5 percent for 7th to tenth year. After ten years the redemption fee is zero percent.
Customers who opt for the investment component benefit from loyalty bonuses at the age of 10, 15 and 20 years of contract, but also bonuses for happy events such as marriage, the birth of a child, admission to college, admission to college, wedding silver etc.