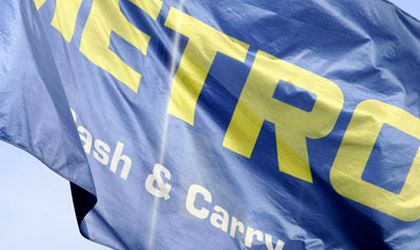 German retail company Metro Group which runs the local Metro Cash&Carry and Real networks, has registered EUR 17 billion worth of sales last year in  Eastern Europe, up 0.4 percent y-o-y.
Despite the overall positive result which was driven up by double digit increases in Russia, the company saw regional sales go down by one percentage point in Q4 2011, due mainly to sharper decreases in Romania and Poland.
"Sales in Eastern Europe declined in 2011 (e.n. for Real stores) as a result of continuing consumer reticence in Poland and Romania. The sales development in Q4 was unable to match the trend of the first nine months," reads the company's report.
Metro Group did not disclose last year's financial results for Romania. In 2010 Metro Group's business in Romania was worth EUR 2 billion.
Metro Group's global sales amounted to EUR 66.7 billion in 2011, down 0.8 percent y-o-y.
Simona Bazavan