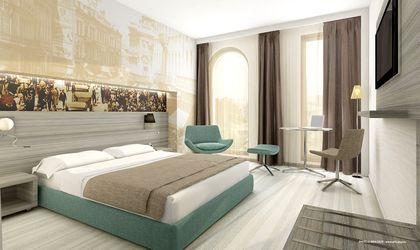 Orbis Hotel Group has announced the signing of a franchise agreement for a Mercure hotel in Sibiu that will launch in early 2019.
The hotel is situated near the airport and very close to the industrial zone of Sibiu. Following its renovation, the existing Ana Airport Hotel will join the international Mercure network in the first quarter of next year, offering 85 rooms, bar, restaurant, wellness, banqueting and parking facilities.
"Orbis is the leading hotel operator in Eastern Europe with 127 hotels and with the opening of Mercure Sibiu Airport in partnership with Pritax Invest, we are further strengthening our leading position in the country," said Gilles Clavie, president & CEO of Orbis, the company managing 127 hotels in Eastern Europe. The group offers almost 21,000 rooms.
Pritax Invest currently administers a group of three hotels. Two are part of the Golden Tulip chain: one located in Sibiu, Golden Tulip Ana Tower, opened in 2008, and the other is Golden Tulip Ana Dome located in Cluj-Napoca, opened in 2009.