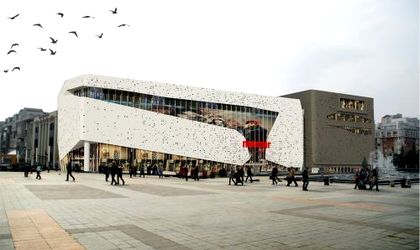 The 24,000 sqm shopping  mall Mercur Center in Craiova reopens today with a 95 percent occupancy rate, according to a press release by Colliers International.
The shopping mall, owned with a majority stake of 93 percent by SIF Oltenia, has been closed since September of last year in order to undergo upgrade works worth EUR 12 million. It involved renovating the facades, a change of interior design  and ways of access between levels and re-configuring the premises.
"With the completion of the renovation, Mercury Center has a remarkable occupancy rate of almost 100 percent, becoming host to many new brands entering the market in Craiova. The diversity and novelty mix of tenants that the center brings to consumers and its strong entertainment component will increase the attractiveness of the mall and the prerequisites to become a destination for both shopping and leisure," stated Liana Dumitru, associated director within Colliers International's retail department, which dealt exclusively with the leasing of commercial spaces inside Mercur.
Mercur Center will host fashion store H&M, which will open a two-level unit, the first Starbucks in Craiova, and retailers Colin's, Pepco,  Flanco, Diverta, Kendra, Splend'or, Sevda, Triumph and S'Oliver. It will also have a food court and the first multiplex in Craiova, Inspire Cinema.
Natalia Martian