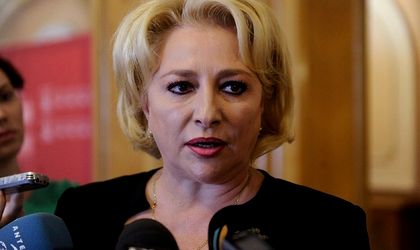 PSD members met today to discuss their proposals for a new prime minister, after having forced Mihai Tudose to resign last night. The name they settled upon is Viorica Dancila, European MP representing PSD, and leader of the party's women's organisation.
If approved by president Klaus Iohannis, Viorica Dancila could be the first woman to become prime minister in Romania.
PSD leaders will bring their proposals to Klaus Iohannis tomorrow, during a consulting session called by Iohannis with all the parties in parliament. Opposition party USR has urged president Iohannis not to accept any proposal made by PSD, as in their opinion the majority party has proven to be irresponsible and has lost its legitimacy by bringing down two governments in less than a year.
Klaus Iohannis' rejection of two proposals for PM would allow him to dissolve the parliament, leading to early parliamentary elections.
Viorica Dancila is from the same county as PSD leader Liviu Dragnea, Teleorman, and they are known as close allies. She has been a member of the party since 1996, and had several positions at the local and regional level. She was born on December 16, 1963 in Rosiorii de Vede.
Dancila is a graduate of the Faculty of Hydrocarbon Drilling and Exploitation in Ploiesti, and has a Master's Degree in "The Public European Space" from the National School of Political and Administrative Studies in Bucharest.