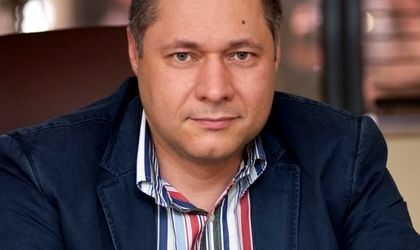 Private healthcare services provider MedLife has annnounced its plans to launch an initial public offering on the Bucharest Stock Exchange (BVB) by the end of this year.
Private equity fund V4C and the International Financial Corporation, both shareholders of the company, will be part of the transaction. V4C plans to exit MedLife and sell its entire stake of 36.25 percent, while the IFC will  partially sell its current stake of 12.75 percent
"Through this Offering, investors will have access to a unique opportunity to invest in the leader of the private healthcare market in Romania and one of the large providers of private healthcare services in Central and Eastern Europe, to get exposure to the highest growing private healthcare market in CEE and to be part of an amazing journey that started 20 years ago and is far from over," said Mihai Marcu, MedLife's president of the board.
According to the terms of the deal, following the IPO,  the Marcu Family will hold an interest of 51 percent in MedLife's share capital and IFC will hold a minimum interest of 5 percent.
Raiffeisen Bank has been appointed as lead global coordinator and lead joint bookrunner for the IPO. WOOD & Company Financial Services has been appointed co-global coordinator and joint bookrunner.
The healthcare operators expects the offering to be completed by the end of 2016, pending regulatory approvals.
MedLife reported sales of EUR 80.8 million in the first nine months of this year and an EBITDA of EUR 8.7 million. In the financial year that ended on December 31 2015, the company recorded total group sales of EUR 88 million and an EBITDA of EUR 12.5 million.
Close to 90 percent of MedLife's revenues came last year from the sale of fee-for-service and health prevention packages (HPP), mainly to corporate clients. Public funding sources represented only 12 percent of the group's total revenue stream in 2015.
The company had over a half million HPP clients as of September 30 2016. The Group operated 36 clinics, 8 general and specialist hospitals, 24 laboratories with more than 143 sampling points, 9 pharmacies, 8 dental offices. MedLife employs around 1,900 doctors and 1,100 nurses.
Since 2009, the medical operator has opened or acquired 83 facilities.
"According to PMR's August 2016 Report, the expected average compound annual growth rate (CAGR) for development of private healthcare in Romania is 9.5 period for the period 2016 – 2021, faster than other CEE PMSM markets such as Poland, Czech Republic and Hungary," said the company in a statement.
Ovidiu Posirca