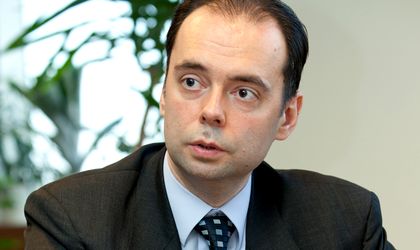 Medlife listing will bring other Romanian entrepreneurs on the stock exchange in the next 18 months and I hope the market will support this transaction, said on Thursday the president of the Bucharest Stock Exchange (BVB), Lucian Anghel, in a debate regarding the development strategies of the capital market for the country project initiated by the Presidential Administration.
"I strongly believe that Medlife will be a successful transaction, it will stimulate the Romanian entrepreneurs to have faith, courage to list their companies to get capital. I really hope that market will support this transaction. I don't want to remember Adeplast, a transaction where a broker met the press the first day and criticized the transaction, the broker who should have attracted companies because it's in his benefit. I hope we can learn from what happened the last year because id Medlife is listed, I really believe that in 18 months other Romanian entrepreneurs will have a capital on the stock exchange. These things are not random," said Anghel.
He says that Romanian entrepreneurs ask their brokers and BVB officials about a successful transaction to know if they should list their companies or not.
"It's hard after the failure of a transaction of the Adeplast type to see other entrepreneurs in short time. The first discussion is 'Show me a successful transaction from an entrepreneur'. It's one of the first questions that entrepreneurs ask us and especially the brokers, who are the main vectors that might bring the companies on the stock exchange," added Anghel.
The representatives of the capital market proposed yesterday in a debate development strategies for the country project initiated by the Presidential Administration. The debate was organized by PR Concord Communication agency.
Georgiana Bendre