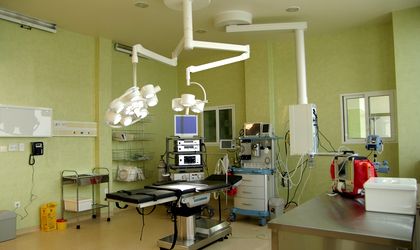 MedLife Genesys hospital in Arad has launched the first center of excellence in thyroid pathology in Romania, following an investment of half a million euro.
Patients with endocrine issues can receive specialized consultations, analysis, Xrays, surgeries, monitoring and treatment. A surgical intervention can take between 3-4 hours and requires 2-3 days of hospitalization.
The most severe disease in this area is thyroid cancer. Every year 9 new cases per 100,000 inhabitants of thyroid cancer creep up, with women being twice more affected than men. If discovered on time, 90 percent of thyroid cancers can be healed.
MedLife currently has 9 hyperclinics in Bucharest, Timisoara, Brasov and Arad; 8 laboratories for analysis, 6 hospitals in Bucharest, Brasov and Arad, 3 maternities in Bucharest and the rest of the country, 28 medical centers in Bucharest and the rest of the country, 8 excellence centers, 6 pharmacies under the PharmaLife umbrella.
Otilia Haraga