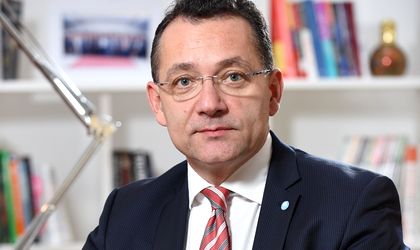 Medicover Romania has appointed Radu Gorduza Lupu as the new general manager of the company, a position he will take over starting on November 18, 2019.
Adrian Peake, who has served as managing director of Medicover Romania for the past five years, will take over a new position in the UK. During his tenure, Medicover consolidated its position on the market, having become a powerful organization, set for constant growth.
"It was a privilege to lead Medicover operations in Romania during these growing years and to work with this great team of dedicated professionals. It is a good time of sustained growth and I am sure the new management team will take advantage of the opportunities on the market. I will always remember fondly the time I spent in Romania. I liked living and working here," said Adrian Peake, the outgoing general manager of Medicover Romania.
Medicover recently raised EUR 120 million from the market, diversifying its financing sources and allowing the company to continue to develop its procurement program in Romania and Poland.
"We thank Adrian for his contribution in recent years. We warmly welcome Radu Gorduza to the Medicover team. We expect a period of growth under his leadership. Radu is an executive with experience in the medical field, understands the industry and has succeeded in setting and reaching new standards in the field of medical operations," added Jon Stubbington, COO Medicover.
Medicover Romania reported 84 percent revenue growth in the first six months of the year, going from EUR 16 million in the first half of 2018 to EUR 29.4 million in H1 2019. Growth was driven by the acquisitions made last year, when the company took over the Pelican Hospital in Oradea, the Phoenix Medical Center in the Oltenia area and the Academica Medical Center in Bucharest.
Photo: Mediafax