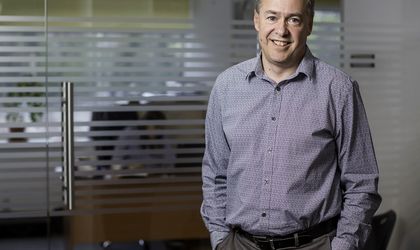 Adrian Peake, general manager at Medicover Romania tells Business Review about the main achievements of the company on the local market and highlights the development of the Romanian medical system in the last two decades.
What can you tell us about the investments you intend to make this year on the local private health care market? (reinvesting their profits in new developments)?
Our long term strategy is to make high quality medical services accessible for as many Romanians as possible. Therefore, we will continue to invest in and expand our network but also invest in the core business to ensure that our customers and patients receive the highest quality of healthcare and that our doctors have access to the best technology. Our developments will continue to focus on areas where we believe the presence of Medicover medical quality will enhance the existing provision of medical services.
What are the main cities you target for extending your network and why?
We have a strong network of 25 clinics in Bucharest and the country and will continue to focus on the areas where we believe our presence will enhance the existing provision of medical services. This may include the cities where we already provide excellent healthcare or in new cities.
What can you tell us about the financial results your company posted in 2017?
On the 9th of February 2018 Medicover has officially announced the Group's results for 2017. This year has been a prosperous one, when the Group has been listed at the Nasdaq Stockholm, and the results show a global growth rate of 16,7% compared to previous year. In real numbers that means a turnover of 580,2 mil euro. As Fredrik Ragmark, Medicover CEO put it, the market conditions are stable and in favour of our investment plans for growth, especially in Poland and Romania.
If we are to look at our result in Romania, we have grown by 19,6% in 2017, compared to last year, to a total of 73,8 mil euro. It was a year when we continued our development plans in terms of growing our network. The acquisition of Iowemed, the top of mind name in Constanta, was a strategic step in that sense. Our aim is to offer integrated medical solutions to our patients around the country and this is what we will continue to do in 2018.
In your opinion how did the Romanian medical system develop in the past 20 years?
The workforce in the Romanian medical system is highly educated but there are insufficient budgets allocated to medical services. Therefore, the private sector has filled in those gaps and now, as the economy grows, the investments in the healthcare sector can also grow. The last 20 years have practically overlap with the development of the private healthcare market in Romania. Under non-optimal conditions offered by the public system and in accordance with the desire of the romanian patients to receive quality medical services, the  private healthcare market has experienced a sustained growth from year to year. From start-ups in laboratory , imagistics or small clinics we evolved to networks of clinics and private hospitals with integrated medical services and national coverage. All this development was supported by investments in medical personnel and the next generation technology, that allowed us to provide more complex and high-quality medical services.
More private medical networks are focusing their investments on expansion. Do you think that there is any room for further development on the local market?
We will continue to see consolidation in the market place. In Medicover's case we are able to provide investment funds and 23 years of international healthcare knowledge to complement existing provider's which makes us an attractive partner.
How do you see the Romanian private healthcare market in the future?
The healthcare system in Romania needs a healthy private sector to ensure as many Romanians as possible have access to the best healthcare. With more and more investment in Romania the employment market is ultra competitive. As a result employers will look to increase the benefits to their employees with the aim of retention and will choose the benefits that offer the best quality, availability and the most flexibility. At Medicover, since we are the only private provider in Romania, who, in addition to our membership subscription, is also able to offer insurance products through our closed managed network which ensures quality and accessibility, we are best placed to be able to meet the needs of the employers and their employees. For those patients that fund private healthcare themselves, increases in disposable income means that individuals will choose those providers that offer them value for money with excellent service levels. I am incredibly proud of our patient feedback which tells me that not only are we delivering excellent healthcare every day, seven days a week, we are also listening to our patients about how we can be even better tomorrow.
Do you see any international trends in the field that Romania has already adopted / will adopt in the coming years?
I think technology will help us to be closer to patients and as it happens abroad, in western Europe and USA, telemedicine and digital applications are making an entrance and will ease the interaction of the doctor with the patients. One other macro trend is for sure prevention, and as we see more and more start-ups in this sector, the two trends overlap.
What are your plans for the future?
We will continue to develop and invest in our core business and continue to deliver the highest levels of quality that the people of Romania deserve. We will continue to invest in our doctors and nurses and provide access to continued training and development and new technology. Where we see an acquisition that offers the same values as Medicover in terms of medical quality and valuing employees, we will look to invest.