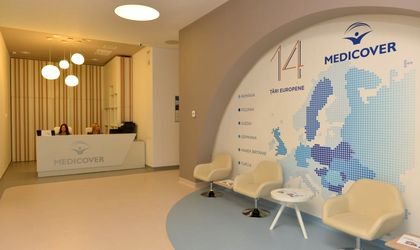 Medicover opens the second multidisciplinary clinic in Cluj-Napoca, following an investment of EUR 300,000. The clinic is located in Liberty Technology Park Cluj and offers access to ten medical specialties.
The new clinic provides Cluj residents with ten medical specialties including Occupational Health, Cardiology, ENT, Obstetrics and Gynecology, Dermatology, Physical and Rehab Medicine, with a special center for physical therapy and physiotherapy.
Through the Liberty Technology Park clinic, companies benefit from dedicated programs for employees' health, with a focus on health monitoring, performance increase, stress level monitoring and ergonomic physical therapy. The clinic offers access to two conference rooms for classes and workshops, on topics chosen together with the companies, in accordance with the needs and profiles of the employees: nutrition, reducing stress levels, first aid etc.
"Cluj-Napoca is more than just a city I enjoy returning to every time, it is one of the engines of the Romanian economy and an important business center for us. Opening the eighteenth Medicover clinic in Romania here represents a natural step, as it responds to the growing needs of Cluj residents and local companies for medical services of the highest quality," said Adrian Peake, general director of Medicover Romania.
Medicover's first clinic in Cluj-Napoca has been operational ever since 2006. Medicover Republicii offers access to 20 medical specialties.
Currently, the team in the two Medicover Cluj-Napoca clinics brings together over 40 doctors and will continue to expand.
Georgiana Bendre