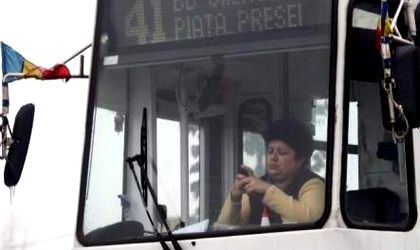 Bucharest Mayor Gabriela Firea has proposed that buses, ambulances and bikes share the space used by trams in order to help improve congestion rates in Bucharest and ease traffic in the Romanian capital.
Firea has already taken steps to implement the measure. For instance, the tram lines on Calea Mosilor in Bucharest have already been provided with a fence so that outside traffic cannot interfere. In exchange, this is where the ambulances and buses will run, and the trams will have to share their space with the latter.
Moreover, cars cannot cross the tram lines at certain junctions, as it was the case previously.
"Bikers will enter these one way paths. By taking the one way path they will reach their destination quicker than on the road," the mayor said.
However, the measure is criticised by many of those who use bikes to commute in the city, who believe the measure puts them in danger and slows down trams as well.
Nevertheless, the city hall will continue to implement its measure and will put fences on tram line 16, 1, and 32. Bucharest Police said they approved the fences.