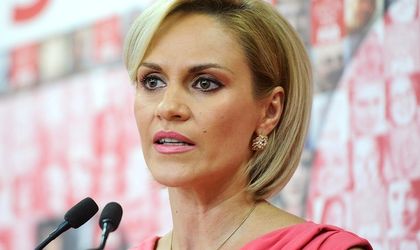 Bucharest Mayor Gabriela Firea has announced that two of the major projects currently underway in the capital, the Piata Sudului Tunnel and the Ciurel Tunnel, will be completed next year, by March and July 2017 respectively.
According to the mayor, the design of both tunnels is flawed. The Ciurel Tunnel, in the western part of Bucharest, will only have two lanes, instead of three, as projected initially. As far as the Piata Sudului Tunnel is concerned, the contract was blocked due to the fact that the amounts necessary to prepare the building site and for deviating the utilities were not provided for initially and stated that "one cannot start off with a faulty project and wish to complete it without problems," Firea told Antena 3 on Sunday.
The mayor has met with the association of developers that works at the Piata Sudului Tunnel, Euroconstruct and Astaldi, as well as with the developers of the Ciurel Tunnel and has paid the outstanding amounts owed by the Bucharest City Hall. Firea also told Antena 3 that she has set up a working group made up of specialists and has asked the Court of Accounts for assistance in order to solve a litigation involving indirect payments and "a large sum."
In the case of Ciurel Tunnel, Firea criticized the flawed design, which, she argued, would have left inhabitants in the area isolated. "We made an evaluation and we must give up on one of the lanes," Firea said. "There will be two, not three lanes, because here it was a matter of an express road and more collector roads," the mayor explained, stating that the project will also eliminate collector roads.
The objective is for the Piata Sudului Tunnel to be finalized by March 2017, and the Ciurel Passage by July of next year.
Georgeta Gheorghe