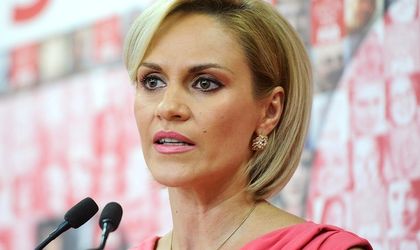 Bucharest Mayor Gabriela Firea stated on Friday that the planned creation of 19 companies fully owned by the municipality, the latter will manage the public assets in a more efficient way, to provide services at European standards and to run investment projects that increase will quality of life of Bucharest inhabitants.
The Bucharest municipality informed on Friday that during the Tuesday meeting it will seek the approval of the General Council on the creation of companies fully owned by the municipality, which will carry out activities in the public services sector and other public interest activities.
"In the past ten years, hundreds of millions of euros from money belonging to Bucharest inhabitants did not contribute to the increase of their comfort. We have, unfortunately, a capital that is suffocated by traffic, with streets full of holes, with too little parking places than necessary, with tourist attractions that are not promoted. I will change all these shortcomings," Firea said. "Bucharest inhabitants will benefit, within the shortest time possible, by a significant cut of costs of all these activities". The mayor also said Bucharest Municipality staff will not be made redundant, but will be hired by the planned companies.
According to the Bucharest Municipality, the creation of the companies will cut local budget spending by 25 percent. The purpose of the public administration, enacting public interest, is always legal, while the means to reach this target are things that are determined by opportunity, the Bucharest Municipality said.
Georgeta Gheorghe