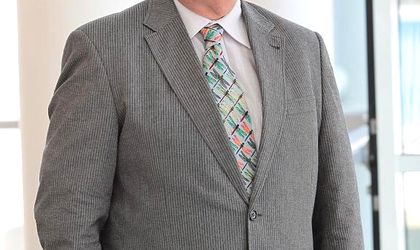 Markus Wirth will remain CEO of Holcim Romania until the end of March, when new CEO Daniel Bach begins his mandate. Wirth will remain president of the administration council at Holcim and will continue his activity as a board member of the Foreign Investors' Council and head of the infrastructure taskforce in FIC.
As Wirth announced, the Holcim turnover and other relevant figures for 2010 will be made public in March, once they have been audited. On a more general outlook on the market, Wirth believes that this year Romania will register a minor economical growth. However, in order to reach pre-crisis levels of the economy, Wirth believes that the state needs to invest in infrastructure. As he added, the real estate and construction market will reach pre-crisis levels in four or five years from now.
Concerning his Romanian experience, Wirth stated that he was mostly impressed with the people: "I have met people here who are extremely committed to their work", he stated. Through a campaign that Holcim is currently promoting, "Be the change that you would like to see" ("Fii schimbarea pe care vrei sa o vezi"), Wirth hopes to encourage people to start from little changes in order to achieve the major improvement that everyone is hoping for.
Wirth's biggest regret during his mandate was the fact that several layoffs needed to be made while he was CEO at Holcim. Currently, the cement company has 1,100 employees and does not expect major layoffs for the year.
As for what concerns Wirth's future plans, he intends to work as an independent consultant in Switzerland, "perhaps starting this year", as he declared.
Daniel Bach, who will be the new CEO of Holcim Romania, "holds a relevant international experience", in the words of Wirth. He was previously vice president of the Holcim subsidiary in Philippines, is 47 years old and considers that Romania has an important position in the Holcim group. Bach will arrive in Romania at the start of March and will be prepared for his new position by Wirth.
When asked why a Romanian was not elected as Holcim CEO, Wirth answered that there was no suitable candidate for the moment. However, the example of Romanian Horia Adrian came up during discussions at the press conference, a Romanian who is now general director at Alpha Cement, the Russian subsidiary of Holcim Group.
Markus Wirth became CEO of Holcim Romania in 2004. Holcim's most important competitors on the local cement market are Carpatcement and Lafarge.
Corina Dumitrescu