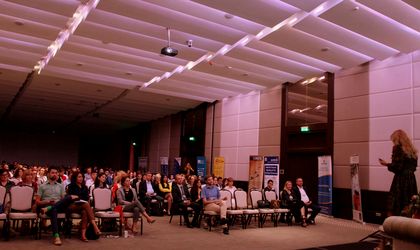 The eight edition of Marketing in Direct conference will take place on September 29, gathering entrepreneurs, online specialists, communication and marketing experts that will talk about creating a business model that remains in the minds of people and future clients.
According to Fortune magazine, US talk-show host Jimmy Fallon was named among the top 50 leaders in the world because he has some key features. The TV star is authentic, focuses on relations and masters the social networks such as Facebook and Twitter.
Among the guest-speakers at Marketing in Direct there will be Marian Alecsiu, co-founder of F64 retailer, social media consultant Alexandru Negrea, the CEO of retargeting.biz, Rares Basescu. The moderator of the conference will be Laura Dragomir, expert in Communication & Public Speaking.
The event takes place at Clubul Diplomatic in Bucharest.