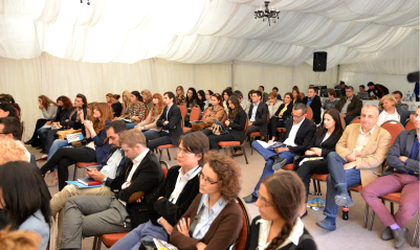 The eighth edition of "Marketing in Direct", a conference dedicated to marketing and customer needs, will take place on September 29 at The Diplomatic Club. The event will  brings in front of 250 attendees some of the known specialists in the field. The conference offers marketers ideas and strategies with immediate application and brings case studies.
The attends will find answers to questions as "Do you think that the new generation – millenniums – manages in 5 seconds to have a pleasant experience with your site or Facebook page?", "Do you think that they will take their time to make the purchase?"
It is about is a digital era, which is dynamic and attracts the attention of the consumer by searching for new customer experience patterns.
More information can be found on www.marketingindirect.ro
Georgiana Bendre