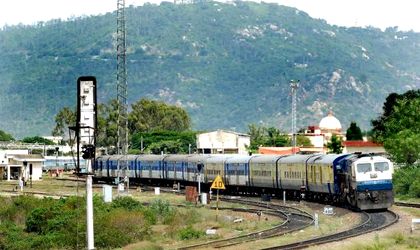 Close to EUR 2.7 billion will be invested in the railway sector in the 2014-2020 programming period, according to Marius Chiper, the general director of state-owned railway operator CFR.
"All the amounts that we have allocated on POIM ( Operational Program of Large Infrastructure) is close to EUR 1.5 billion and on CEF (Connecting European Facilities) segment is EUR 1.2 billion. Therefore, close to EUR 2.7 billion are certain to be invested in the railway sector. We want more because our projects amount more, but it also depends on the contracting manner and the execution of these contracts in the sense of the consumption of allocated money. I can say that we'll have for sure over-contracting within this amount, to ensure a cash flow and a linear consumption, to allow the consumption of this money on several projects in the case one doesn't work or something happens," said Chiper.
Interested in foreign investments in Romania? Join the strongest foreign business communities to assess the implication of the new economic outlook at the Country Focus Community Forum – Be Connected. Be Stronger. – June 13-14, Bucharest
Acording to him, two contract in value of RON 3.45 billion, without VAT, for the rehabilitation of the railway sections 614 — Cap Y Barzava (2a) and Barzava (cap Y) — Ilteu (cap Y) (2b), on the main Axis TEN-T 22 (Corridor IV Pan-European) Nürnberg — Prague— Vienna — Budapest — Curtici — Simeria — Brasov — Bucharest — Constanta,  will ensure the absorption of European funds for 50 percent of the absorption campaign 2014-2020.