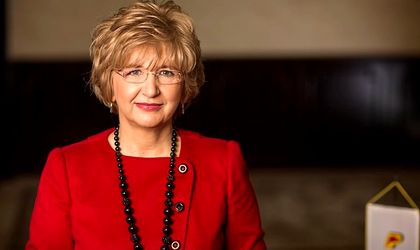 The fuel demand increased significantly in 2017, by 6.7 percent due to economic growth of Romania and the supplementation of Romanian auto park by 630,000 cars, said this Wednesday, Mariana Gheorghe, CEO of OMV Petrom.
"The most important factor was the demand for energy products in Romania, our main market, which, due to the important Romanian economic growth, the biggest European community, according to the statistics, had a positive impact on the products demand," said Gheorghe.
According to her, besides these factors, last year the Romanian auto park increased by 630,000 cars, new and second-hand.
The gas demand increased by 5 percent and the electricity demand increased by 4 percent.
"These figures were reflected in our revenues and in general in our financial performance," said Gheorghe.
For 2018, Gheorghe estimates that the fuel demands will continue to increase, based on the expected economic increase and the gas and electricity consumption will be similar to 2017.
OMV Petrom group registered a net profit worth RON 2.48 billion in 2017, by close to 2.4 times higher than the net result from 2016.