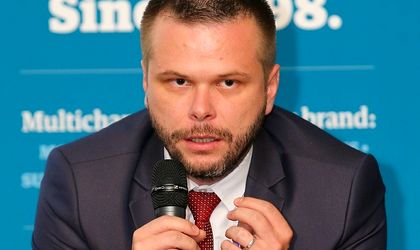 For the past two years the local industrial and logistics market has been witnessing something of a revival. For years after the crisis there was very little activity on this segment with few new projects being started and most transactions being either relocations or downsizings, said Cristina Pop, head of the industrial agency, JLL. In the last year and a half, however, there has been a continuous growth trend fueled by both manufacturers and logistics players. The growth of online retail is also having a strong say in the market's advancement, she added.
This growth can also be observed in the low vacancy rate which in Bucharest is presently around 5 percent, she added. While this level is the result of increasing demand, the fact that few developers have ventured to invest in new projects in recent years has also made its contribution.
Demand for industrial space remains on the rise as Romania continues to be on the map for players looking to invest both in manufacturing and logistics. And this despite the long lingering impediment of its poor road and railway infrastructure, added Pop. Factors such as the available labor force, its qualifications, and logistics and labor costs make Romania an attractive destination and a leading competitor in the region alongside Poland and the Czech Republic, she set out.
Yet precisely such selling points as the local labor force are now becoming an issue, stressed Marian Orzu, head of leasing and business development at CTP. "When it comes to infrastructure, things are moving, maybe not as fast as we would like them to, but there are some improvements. However, it is becoming difficult to find trained workforce in industrially developed areas and this is something that should be tackled," he argued.
Asked about CTP's plans for Romania after a 2015 that saw the company complete several takeovers on the market, Orzu said further expansion is in the cards. "Our target is to reach 1 million sqm of space in Romania by 2018. Right now we have around 370,000 sqm and by the end of the year we will reach approximately 500,000 sqm. We will do that by organic growth as well as further takeovers, although there aren't many more products left in the market," he told participants.
Simona Bazavan