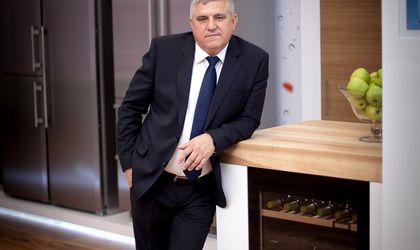 Starting with July 1, Marelvi company took over the commercial division of the refrigerating producer Liebherr, becoming the only importer and distributor of Liebherr refrigerators from Romania.
Since 2008, the company imports and distributes Liebherr refrigerators for household use on the Romanian market. Currently,  Liebherr has consolidated its market share in premium refrigerators  field and has become one of the most known brands from Romania.
Starting with July this year, Marelvi completes its commercial Liebherr range with products from hotels industry and catering, food retail, bakery, research laboratories, beverage industry and ice cream.
"In the context of the partnership with Liebherr, we can supply now the SMEs from food industry, hotels and pharmacy from Romania, with products and technique from professional refrigerating, of the last generation at the highest standards of quality, " said Dumitru Mihalescul, owner of Marelvi.
 Marelvi was founded in 1995 and since then it has become one of the most important distributors of household electronic and electric items from Romania, having an annual turnover of EUR 42 million in 2015.
Georgiana Bendre