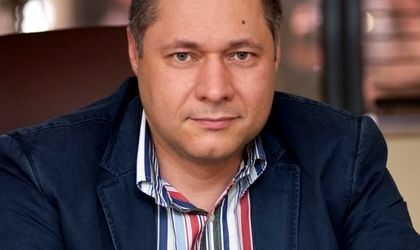 The Romanian entrepreneurs who want to be "leaders" should know that the key is the IPO and if they don't do so, sooner or later they might be "swallowed", said Mihai Marcu, president of the Administration Council of MedLife on the day when the shares of private healthcare operator MedLife started trading on the Bucharest Stock Exchange (BVB). 
"It's a step through which they can remain in the company because the investors buy and the entrepreneurs behind the product, they buy also a story. It's true that you need to double this with a lot of work because, if you go in these important capitals where is money and you don't have the financial information about your own company in detail and you don't know you company in detail, you would better don't do it. It's very important to be authentic. Don't try to sell what you don't have. Try to offer the investors what you really are because they will understand the authentic in a moment," said Marcu.
According to him, MedLife is the first private firm that has the chance to enter the BET in half a year.
"It's the only one that it's not in energy or in financial field and doesn't offer dividends, but it grows on shot term. It's the first time when Romanians, from retail or pensions firms, buy the growth of a Romanian entrepreneurial firm. This thing is extremely important," added Marcu.
MedLife entered on Wednesday on the Romanian capital transaction market with the symbol 'M' after the offer was subscribed, says the Bucharest Stock Exchange (BVB).
V4C Eastern Europe Holding V Limited, International Finance Corporation (IFC), member of the World Bank and the shareholders of MedLife announced on Friday, December 16, the final price for the offer, of RON 26/share.
The total value of the offer is RON 230 million for 8.8 million shares, which represents a 44 percent stake. The final price implies a market capitalization of the company of RON 522.4 million.The private equity fund V4C sold its entire stake representing 36.25 percent of the social capital.
Georgiana Bendre