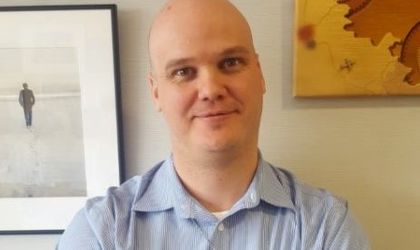 Marcel Ionescu Heroiu, senior urban development specialist at the World Bank, will speak during the 17th edition of Realty Forum, the leading Romanian real estate event organized by Business Review on June 19 at Sheraton Bucharest Hotel.
He will join the panel "How the internal migration of Romanian specialists shapes new real estate trends." Heroiu is one of authors of the World Bank report "Magnet cities: migration and commuting in Romania."
Some of the key areas Heroiu has worked on include: urban and regional development policy and competitiveness; the management of EU Operational Programmes; project prioritization; local and regional governance; sustainable development and climate change; and brownfields redevelopment. Marcel has led or contributed to projects in: Romania, Poland, Turkey, the US, Serbia, Macedonia, Bosnia and Herzegovina, India, Georgia, Azerbaijan, and Croatia.
He has received his undergraduate degree in Economics from Babes-Bolyai University in Cluj-Napoca, Romania, and holds a Ph.D. in Regional Development from Cornell University, Ithaca, New York, USA.