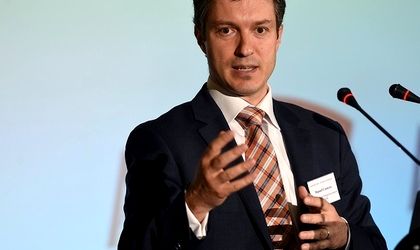 Romania is a regional hub in IT, automotive and cars components sector, industries that have found a skilled work force at competitive costs, said on Friday Manuel Costescu, state secretary for Foreign Investments Promotion in the Ministry of Economy, at the forum "China (Xianghstan) – Romania Investment Forum".
"China is not only a trustworthy partner, but also a friend of Romania. The relation between our countries was consolidated in time. The over 65 years of economic and diplomatic relations constitute the necessary premises for the materialization of some projects in which there are common values and visions," said Costescu, who is the head of InvestRomania agency.
China is the main commercial partner of Romania in the Asian region from the point of view of commercial trade values.
"The presence of the Chinese delegation from Xiangshan proves that there is a high potential of economic cooperation. The foreign investors that continue to invest in Romania represent the best advertising for the economic environment from our country, " said Costescu, according to Agerpres.
The representatives of companies Ningbo HuaXiang Electronic from China and Hib-Rolem Trim from Romania have signed within the Forum an agreement for an investment of USD 30 million.
Georgiana Bendre
Interested in the local investors' performance?  We'll be revealing case studies, future plans, opportunities to learn and cooperate across markets at the Foreign Investors Summit 2016 – Where Romania means business – November 1-3, Bucharest.