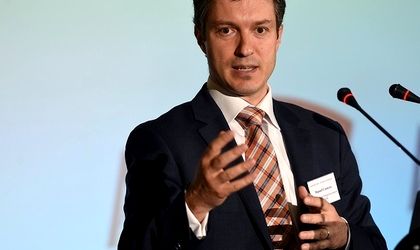 The state secretary of InvestRomania, Manuel Costescu, says he doesn't believe that Intel's restructuring of its research & development center in Bucharest is the precursor of a trend.
"Intel's decision to close the office in Bucharest comes as a result of a globally restructuring plan which involves the closing of several factories and R&D centers and giving up a total of 12,000 employees by mid-2017 (out of 107,000 employees worldwide). In Bucharest, Cluj and Galati centers, the Intel team is young and highly trained, and the competition is fierce on Romania's IT market at the moment. Our 'Industry of the Month' project started with the IT&C industry. In this context I came in close contact with this sector and I think that what today may be an unpleasant event, tomorrow may be another chance for those people. I am very sorry for those 200 specialists, but I hope and I am certain that they will quickly find a different, perhaps even more exciting opportunity to use their creative minds.
That being said, we are monitoring very carefully every exit and have dialogues with firms interested in leaving Romania as well as their consultants to understand whether an individual action might be the precursor of a trend or decision specific to a company. Again, in Intel's case, I have the conviction that it is the latter," Costescu told BR.
Intel Software Development had reported a turnover of EUR 12.6 million in 2014, while its profit amounted to EUR 893,485, according to data submitted to the Ministry of Finance.
At the end of 2014, the center in Bucharest had 168 employees and a net profit rate of 7 percent. Its engineers worked on several divisions including open source technologies, developer products, security software and services.
Business Review will publish an exclusive interview with the government official in the print magazine, which comes out next week.
Ovidiu Posirca