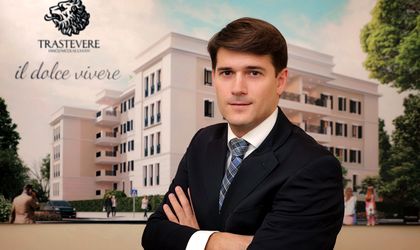 Two months after the start of the building of Trastevere Residential Complex, the Spanish Group Mantor announces construction plans for a new residential project in Northern Bucharest worth close to EUR 6 mln.
Located near Trastevere, at the intersection of Pipera Bvd. and Erou Iancu Nicolae, the building works for the new project are scheduled to start next spring.
The complex will be similar to Trastevere and will include 47 apartments of 2, 3 and 4 rooms, out of which 11 on the ground floor, with private garden and 4 penthouses with private terrace.
Facilities will include children's playgrounds, swimming pools and parking spaces.
"We have always wanted to grow on the residential market, but we did not think it could happen so soon, even before completing the works for Trastevere. Following the very good experience with Trastevere, we decided to buy this land. We plan to complete the construction by the summer of 2019," said Tomas Manjon, managing partner of Mantor.
The founders of Mantor Group have participated in more than 16 premium and luxury construction projects, summing more than 500,000 square meters in Spain and Romania.
At the moment, the company's goal is to develop at least 3 real estate projects in the next 2 years, two of them in the Pipera area, as well as in the city center, near Calea Victoriei.
Mantor is a Spanish group founded by Tomás Manjón, Diego Stuyck and David Tortosa in 2015. On the Romanian market, the group has 4 divisions: Real Estate Development, General Contractor, Interior Design,  Property & Facility Management.