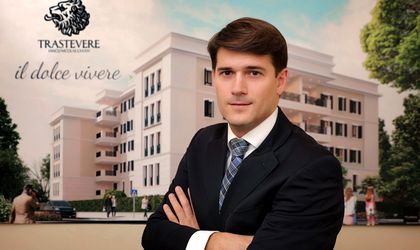 The Spanish group Mantor has received the construction authorization for Trastevere Residential complex estimated at EUR 6 million and will shortly begin the construction works.
Until now, the developers confirm the selling of 31 apartments of 2, 3 and 4 rooms, out of a total of 54. According to company's data, the largest demand has come from families.
"The building works have started on September 20 and we aim to complete the project by the autumn of 2018. Until now, we have sold almost 60 percent of the apartments available and we are pleasantly surprised by our customers' requests for the housing finishes. Although they have the possibility to choose a customized decor, they all chose our proposal," said Tomas Manjon, managing partner of Mantor.
At the moment, the company's goal is to develop at least three real estate projects during the next 2 years, two of them in the Pipera area, as well as in the Military Circle area in Bucharest.
The founders of Mantor Group own a portfolio of 16 premium and luxury construction projects which comprise more than 500,000 sqm in Spain and Romania.
Currently, Mantor is running four projects as a general contractor, with a total budget of EUR + TVA 7 million: a building in the Cotroceni area, a building in Docentilor street, a building in the Amzei and a factory in Urlati, Ploiesti.