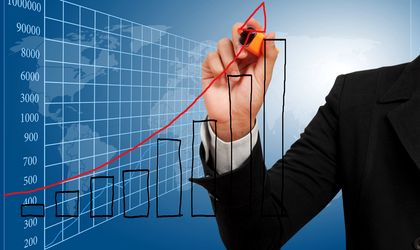 Managers from Romania expect a sustained growth of businesses from all sectors during May-July, especially in constructions and commerce, as well as a moderate employment growth, according to the National Institute of Statistics (INS).
The official data shows some changes compared with the previous economic tendencies, published at the end of April, when mangers estimated a growth in the number of employees in constructions and higher increase in prices from commerce.
During May-July interview, the lowest increase will be in manufacturing industry (18 percent).
For beverages manufacturing activity there will be a high growth (conjunctional stock of 56 percent), according to INS.
The conjunctional stock shows the difference between the positive and negative expectations expressed by managers.
Managers have optimistic expectations regarding the constructions activity, with a conjunctional stock of 33 percent, a growth by 38 percent of the previous report.
Also the trade activity is expected to have a high increase, with the conjunctional stock for May-July at 33 percent.