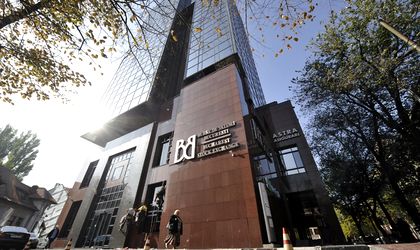 Pioneer Pekao, one of the largest institutional investors in Poland, has entered the Romanian market and is investing in the Romanian financial assets. Bucharest Stock Exchange (BVB) welcomed the move and announced that the company also completed a direct fiscal registration with the Romanian authorities.
"We are proud and satisfied that one of the largest institutional investors from Poland is now investing in Romania. The country is becoming increasingly attractive to regional and global players. All our efforts undertaken in the past have been noticed by the foreign community, and will be followed even closer now when Romania is included on the FTSE Russell Watchlist for a potential upgrade to the Emerging Markets", said Ludwik Sobolewski, CEO of the Bucharest Stock Exchange.
In May 2016 Berenberg announced that the dividend yields of companies listed on the Bucharest Stock Exchange have been the highest in the world among market venues, the BVB said in a press release. The respective figures of the dividend yields in 2016 are: 7.6 percent on average, for the main index BET, 10.1 percent for energy companies, 7.1 percent for utilities sector and 8.6 percent for banks that are covered by the main index.
The tax on dividends, which was lowered to 5 percent starting 2016, and the highest GDP growth in EU has added to the attractiveness of the Romanian capital market.
Georgeta Gheorghe