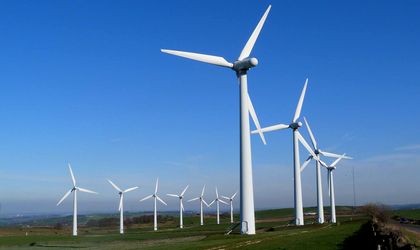 The government approved the emergency ordinance to change and complete the renewable law 220/2008 to improve the framework in the energy production field from green sources and to support the development of this sector, at the proposal of Energy Ministry, so that the green certificates to be valid until 2032.  
According to the European norms and commitments, Romania has an established a national target of 24 percent of renewable energy from the final gross consumption of energy, a target that it already reached, but has to be maintained for the reference year, said the Energy Ministry.
"The bill from today (March 30) will prepare and regulate including the moment of reinsertion of the green certificates in the market that were delayed from trading through the decisions from 2014, a period that ends in March," said Toma Petcu, minister of energy.
The Ministry underlines that through the changes, such as the elimination of the validity of one year for green certificates, are in the benefit of the energy production from renewable sources and in the benefit of the final consumer.
"Basically, according to the new ordinance, these will be valid during the functioning support scheme, respectively until 2032. In this manner, situations registered in the last years will be avoided, such as an important number of GCs couldn't be sold by producers," said the Energy Ministry.
Moreover, the mandatory acquisition quota for the electricity suppliers with a new mechanism, of the static quantity of green certificates, which will be revised once every two years by the National Authority of Regulation in Energy (ANRE) and whose role is to create a balance between consumers and producers.