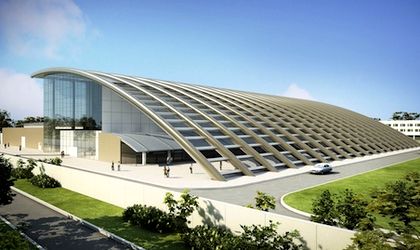 The Extreme Light Infrastructure – Nuclear Physics (ELI-NP) project, implemented at Magurele, near Bucharest, has entered the first testing phase, according to Prof. Dr. Nicolae-Victor Zamfir, the director of the project.
ELI-NP is a EUR 300 million cross-border project that will host the most powerful lasers in the world.
"The second stage of the implementation has kicked off, with the installation and testing of various components of the big equipment and experiments. It is on the final leg to completion. All the components have been installed, but the testing is carried out in a progressive manner," Zamfir told News.ro.
How did ELI-NP recruit experts for the Magurele-based laser project?
He added that the whole project might become fully operational in 2019. He added that it will take some time until the first 10PW laser in the world reaches full capacity.
Over 100 researchers from across world are working at the ELI-NP site at this moment.