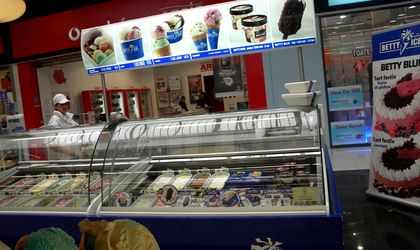 Unilever South Central Europe said on Wednesday it reached a deal to take over Romanian ice cream producer Betty Ice.
The company was founded in 1994 by Vasile Armenean. He will remain general manager of Betty Ice following the transaction which is pending the approval of the Competition Council.
James Simmons, managing director Unilever South Central Europe, said that Armenean "is an extraordinary entrepreneur who will play a key role in the design of the business' future."
Betty Ice has an annual turnover of EUR 30 million and owns a manufacturing plant in Suceava. The producer controls a network of 180 kiosks opened during the hot season, employing 760 people.
As part of the deal, Unilever's ice cream division and Betty Ice will operate as a self-contained company within the multinational group.
Unilever has been present in Romania with the Algida ice cream brand since 2009.
Unilever South Central Europe, with the HQ in Bucharest, coordinates the marketing and sales operations in Romania, Bulgaria, Serbia and Montenegro. Unilever Romania coordinates the operations from the industrial platform in Ploiesti.
At international level, the company has 169,000 employees and generated sales of close to EUR 53 billion in 2016.