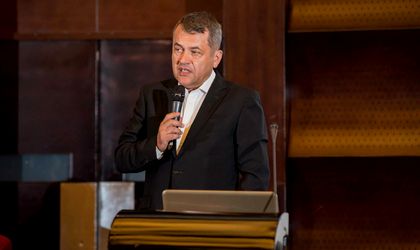 Turkish Logo Yazilim, an independent software company, has taken over Romanian software firm TotalSoft from Ferabosco Investments Limited and South Eastern Europe Fund (SEEF), both owned by Greek investment fund Global Finance, in a deal worth EUR 30.2 million.
TotalSoft was founded in 1994 by Romanian entrepreneur Liviu Dragan and currently has over 400 employees. The company provides software and related services for business, also on mobile platforms Android and iOS.
Global Finance bought a controlling stake in TotalSoft back in 2005. The fund controlled a 90.5 percent stake in the firm, while the rest was owned by the firm's CEO Liviu Dragan and by board member Florin Manea.
Around 57 percent of the acquisition price is financed by equity capital and 43 percent by bank finance, said Logo Yazilim Sanayi ve Ticaret AS in a statement filed with the Istanbul stock exchange.
In 2015, TotalSoft reported revenues of EUR 21.3 million and an Ebitda of EUR 3.48 million. Close to a quarter of TotalSoft's sales were generated on the international markets last year.
"The acquisition of TotalSoft is expected to enable Logo's growth in international markets, gain a competitive position in specialized vertical markets like finance, leasing, medical and agriculture, provide an opportunity to tap the highly qualified R&D pool of Romania and be able to transfer Logo's SME know-how into Romania," said the company founded by Dragan in a statement.
Following the deal, Dragan will remain CEO of the IT firm.
Clearwater and law firm Allen & Overy were the advisors of the sellers while law firm Eversheds and Kolcuoglu assisted the buyers.
Ovidiu Posirca