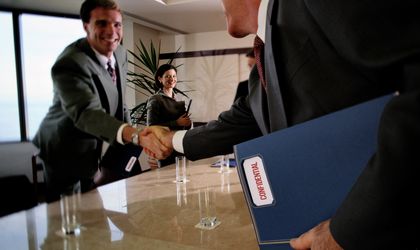 TMF Group, which provides outsourcing services, has announced the takeover of the local subsidiary of UCMS Group, for an undisclosed sum.
The buyer said the deal was made it a bid to consolidate its market position in the local outsourcing sector.
UCMS Group has operations in Hungary, Poland and Romania. Locally, the company was created in 1996 and was initially called Work Solutions. Two years later, the firm opened an office in Bucharest and in 2012 it opened a BPO center in Craiova. The company provides a software took for the management of HR and payroll. This product is used by over 500 companies in Romania.
"We are sure that now, with a team of 200 professionals and increased expertize, we will turn into an even stronger partner for the current and future clients," said Camelia Nita, the managing director of TMF Group Romania.
UCMS has 300 employees in the CEE region and works for 550 companies in 26 countries. The company has around 36,000 users for its HR platform, while some 125,000 wage computations are made using its software.
TMF Group has been present on the local market since 1999 and employed last year 100 experts active in the accounting, legal, financial, HR and payroll areas.
Globally, the group provides outsourcing services in over 80 countries.
Ovidiu Posirca