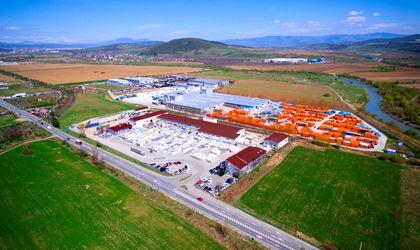 TeraPlast Group, one of the most important PVC processor in Romania and one of the leading manufacturers of building and installation materials, has obtained the control over Depaco SRL. The price of  67 percent majority shareholding was EUR 12,35 million. TeraPlast has concluded the option for the remaining stakes, up to 100 percent  held by Depaco's minority shareholders.
The transaction will take place within 4 years at a price correlated with Depaco's results in the upcoming years.
The TeraPlast Group takes full control over Depaco after receiving a favorable notice from the Competition Council.
Depaco's business grew in 2017 with a turnover of EUR 40 million, with a 45 percent increase compared to 2016. For 2018 TeraPlast aims to continue this growth and achieve a 50 percent increase in Depaco business.
Depaco is currently carrying out development plans for the Baicoi (Prahova) and Podari (Dolj) plants in order to increase their production and logistics capacities.
Valeriu Irimescu, general manager Depaco: "The new year is a representative one for Depaco which is more and more present on the European markets. Eaim to expand our business in the following period in all areas where we are less present – both in Romania, especially in the northern area, and in the neighbouring areas. Everything will be based on greater financial strength and a better sales force, which will help us achieve complete packages of products, tailored to the needs of our customers and thus bring complementarity to our business. "
Mirela Pop, general manager TeraPlast: "The solid partnership we have with Depaco's shareholders shows a consolidated collaboration relationship based on a shared strategic vision. We are confident that the synergies created by good collaboration between us will lead to equally spectacular developments in Depaco company."
TeraPlast Group aims for 2018 a turnover of over RON 900 million.