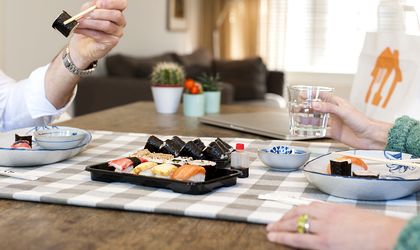 Online food delivery marketplace Takeaway.com said it struck a deal to buy BGmenu in Bulgaria and Oliviera in Romania in a transaction that has an enterprise value of USD 10.5 million.
The acquisition is designed to help Takeway.com increase its presence in Eastern Europe. The company already owns the largest food delivery brands in Germany, the Netherlands, Poland, Belgium and Austria.
"With the acquisition of BGmenu and Oliviera we are adding fast-growing online food delivery markets with a sizeable population to our footprint. It is our intent to execute the same strategy in these countries that brought hypergrowth to our Polish business Pyszne.pl," said Jitse Groen, CEO and founder of Takeaway.com.
Meanwhile, Vladimir Davchev, the CEO of BGmenu and Oliviera, said the transaction will help the companies improve the service offering to both consumers and restaurants.