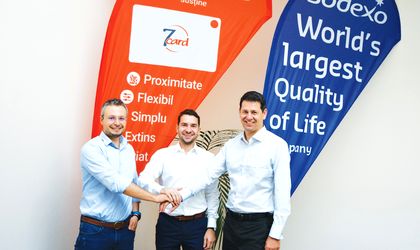 Sodexo, the provider of benefits & rewards services, has become the majority shareholder of Benefit Seven, the Romanian company which owns the 7card service.
According to the terms of the deal which was closed on July 17, Sodexo increased its stake in Benefit Seven from 20 percent to 60 percent.
The 7card service had 900 member companies and a subscriber base of 25,000 members. The service, which addresses employees in the corporate sector, works as a monthly subscription product that grants access to over 700 sport centers in 35 cities.
Last year, the company recorded an increase of its turnover by 60 percent to EUR 2.8 million. This year, Benefit Seven expects its business to further grow to EUR 4.5 million.
"The decision to take over the controlling stake in Benefit Seven represents a natural step for the development of Sodexo's portfolio for the quality of life," said Sven Marinus, CEO Sodexo Benefits & Rewards Services Romania.
Andrei Cretu, co-founder of 7card, said the deal with allow Benefit Seven to increase its client based, thus generating fresh business.
Sodexo Grup employs in Romania 1,470 people, providing a wide array of services such as benefits for employees, public benefits and facility management.
Benefit Seven was founded in 2011 by Andrei Cretu, Iulian Circiumaru and Catalin Ivascu. Following the deal, the current management team of the company will remain in place.