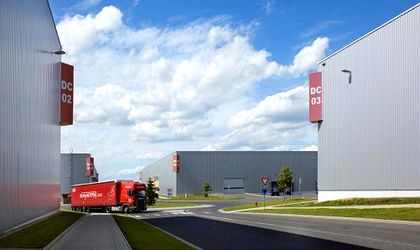 The Singaporean sovereign wealth fund GIC will buy P3 Logistics Parks, which also has investments in Romania, in a deal worth EUR 2.4 billion.
P3, which is one of the biggest owners, developers and administrators of logistics assets across Europe, will be acquired by GIC from TPG Real Estate and its partner Ivanhoé Cambridge.
The sellers had taken over P3 in 2013. Since then, the group has expanded and reached a portfolio of 3.3 million square meters of logistics space. At present, P3's portfolio comprises 163 warehouses placed in 62 locations from 9 countries.
In Romania, P3 owns logistics park P3 Bucharest, which was taken over from Immobilien Anlagen AG in early 2015. The park, which is the biggest in Romania, has 11 buildings and covers 305,000 sqm.
The international transaction is expected to close by the end of 2016, pending regulatory approvals.
We believe P3's strong growth will continue given its diversified, income-producing portfolio and substantial land bank," Lee Kok Sun, chief investment officer at GIC Real Estate, said in a statement. "We are confident of the long-term potential of the European logistics sector, and look forward to expanding this attractive platform with the very capable P3 management team."
According to CNBC, GIC is one of the world's top ten global real estate investment firms. Earlier this year, the fund made acquisitions in Asia and the United States.
P3 had announced in October the closing of long-term refinancing process worth EUR 1.4 billion agreed with a group of international institutions.
Ovidiu Posirca