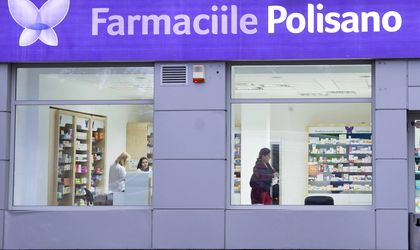 Sensiblu and some of its affiliates purchased 78 pharmacies from Polisano belonging to Sibpharmamed, part of the Polisano group. The move brought the number of units owned by the Romanian brand increased by 20 percent.
PeliFilip has provided assistance with respect to the contractual documentation and the merger notification proceedings in front of the Romanian Competition Council. The transaction required analysis and resolution of several complex commercial and financial matters, which were addressed in the contractual documentation. The negotiation team was led by Mihaela Scarlatescu, head of legal of the A&D pharma group, being closely assisted by the PeliFilip team, led by the partners Carmen Peli and Ioan Dumitrascu.
"Despite the complexity of the project and Sensiblu's strong position on the pharmaceutical retail market, we successfully managed to obtain the clearance decision from the authority in a relatively short period of time, by striking the right balance between the applicable competition provisions and the client's need to proceed rapidly," said Ioan Dumitrascu, Partner PeliFilip.
"Thus, we are glad of having assisted Sensiblu in its quest to consolidate its position on the pharmaceutical retail market, by increasing the number of pharmacies and by striving to offer the highest quality services. Last, but not least, Sensiblu's successful transaction bears testament to PeliFilip's resolution to offer its clients the highest standards legal services and to always support their business vision," said Carmen Peli, Partner PeliFilip.
PeliFilip's competition client portfolio includes Arctic, Banca Transilvania, Bayer, Bergenbier, Edenred, Lafarge, OMV Petrom, RCS-RDS, UNSAR.
Georgeta Gheorghe