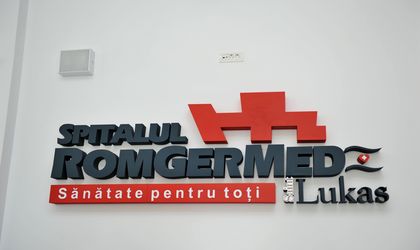 Medical group Romgermed, set up in 2000 by Dorin Sam Schwartz and Filip Florin Schwartz, acquired a new neighborhood medical center from Bucharest, launching an expansion operation based on the acquisition of small and medium players from Bucharest and areas near Bucharest, according to Profit.ro.
The group acquired the Doctor Isreb medical center, coordinated by Syrian doctor Isreb Ahmad Nayel.
Romgermend  says that the medical center is positioned in a good location and enjoys a high level of confidence from its clientele and allows for the development of new services and technique that will increase the value of the former center and will bring the group a new perspective.
Romgermed group announced in the half of 2016 the start of a repositioning process that will emphasize the management change of the clinics chain and on the redefinition of Romgermed brand as supplier of health accessible services.
Georgiana Bendre