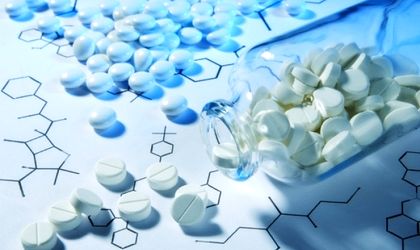 International pharmacy chain Dr. Max, backed by investment group Penta Investments, has taken over A&D Pharma, the owner of Sensiblu and Punkt pharmacy networks, Mediplus wholesale company in Romania and A&D Pharma Marketing and Sales.
The buyer already operates a network of 31 pharmacies in Romania following the acquisition of Arta pharmacies in June 2017.
Following the acquisition, Dr. Max will become the largest player in the Romanian pharmaceutical market, also boosting its sales to more than EUR 2.3 billion in Europe.
"With the acquisition of A&D Pharma, Dr. Max is further strengthening its presence in Central Europe and is clearly expanding its leading position as an Omnichannel retail healthcare provider in Europe", said Dr.Max CEO Leonardo Ferrandino.
The deal, which is pending regulatory approvals, is valued at around EUR 300 million – EUR 400 million, according to estimates by ZF.
"With its total number of 631 pharmacies, the leading full-line wholesaler business, the Marketing&Sales service provider and more than 4,500 people employed, Dr.Max will become number one in the Romanian pharmaceutical market," said the company in a statement.
Penta Group reported assets of EUR 8.5 billion in 2016 and operates in more than 10 European countries. It has offices in Prague, Bratislava, Warsaw and Munich.
Law firm RTPR Allen & Overy assisted A&D Pharma on the sale.