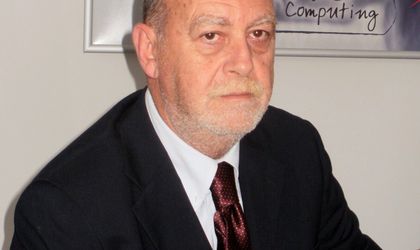 Greek Olympia Group, which is controlled by Panos Germanos, has become shareholder in SoftOne Technologies, the parent company of SoftOne Romania.
The Greek conglomerate, which is active in various sectors including retail, telecom and energy storage, has acquired a 33.3 percent stake in SoftOne Technologies, which provides business software solutions such as ERP and CRM.
SoftOne said the deal with Olympia Group will fuel its expansion on other international markets, including Poland the countries in northeastern Europe.
"The investment made by Olympia Group is a step forward in the evolution of SoftOne at a European level. This will certainly bring a positive change, including the consolidation of SoftOne and a regional level," said Haris Zachariades (photo), CEO SoftOne Romania.
The general manager of Olympia Group, Kostas Karafotakis, said that the acquisition of the stake in SoftOne marks the entrance of the company in the software segment.
SoftOne has at present 40 partners in Romania. From here, the company coordinates the operations from 10 countries in the region, including Bulgaria and Russia.
The company and its subsidiaries have 15,000 clients and 400 partners.
Meanwhile, Olympia Group has 5,500 employees in Greece and abroad.
Ovidiu Posirca