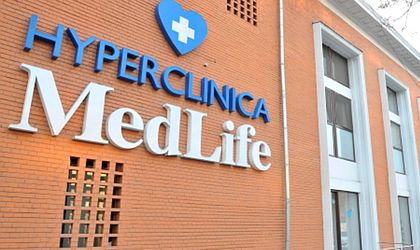 Romanian MedLife, the private medical services provider, has acquired an additional 40 percent stake from Stem Cells Bank from Timisoara, one of the most modern stem cells banks from South-Eastern Europe.
"In 2015, we announced the entry on a new business segment, once with the start of the acquisition of the main stake from Stem Cells Bank and the decision of acquiring another stake of 40 percent is a natural step in the development of our business. Once with the integration of this service, we could offer complete solutions to mother and child, currently having over 24,000 births in our three maternities," said Mihai Marcu, president and general director of MedLife.
In addition, MedLife takes an additional 3 percent stake from Genesys Medical Clinic group from Arad, one of the biggest medical services operators from Western Romania, taking its ownership to 58 percent. MedLife Genesys Arad includes a hospital, maternity, ambulatory and a laboratory.
Stem Cells Bank was launched on 2010 at Timisoara and it's based on Biosafe Sepax 2 technology, the only private stem cells bank from Balkanic area that uses this technology, through which the manufacturing and isolation of stem cells is automatized.
Since 2010 until now, MedLife closed 15 acquisitions.