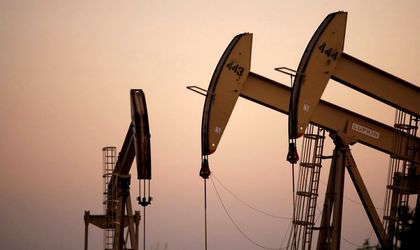 Hague-based Mazarine Energy, the private oil and gas exploration and production company, will take over 19 onshore oil fields and three workover rigs, alongside 200 employees in Romania from Austrian oil major OMV Petrom.
The transaction, which is carried out for an undisclosed sum, was announced by OMV Petrom in a statement submitted to the Bucharest Stock Exchange (BVB) on Monday morning.
The 19 fields are part of a bigger package that has been up for sale since 2014 as part of a portfolio optimization effort. In 2015, the 19 fields had a cumulated daily production of approximately 1,000 barrels of oil equivalent per day, representing less than 1 percent of OMV Petrom's daily production.
The finance of the acquisition will come from the USD 500 million equity line that Carlyle International Energy Partners provided to Mazarine Energy earlier this year.
"Within the current crude context, we strive to increase our efficiency and deliver higher value. This includes portfolio optimization which allows us to simplify operations and focus on delivering enhanced profitability from the remaining portfolio," said Peter Zeilinger, member of the board of OMV Petrom, responsible for Upstream activities.
OMV Petrom said the deal was expected to be finalized in the fourth quarter of this year. Mazarine plans to increase production on this fields and will carry out additional seismic acquisition campaigns in undrilled structures.
Mazarine Energy is currently doing exploration works on a field in central Tunisia, northern Africa.
Shares of OMV Petrom were up 1.77 percent to RON 0.2300 at the end of the trading session of Friday evening on the BVB.
Ovidiu Posirca